February 24, 2011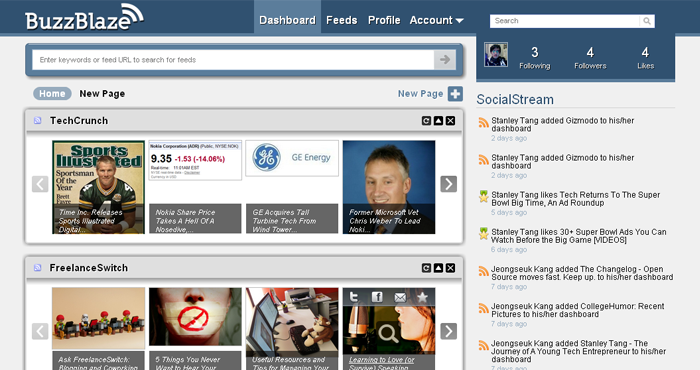 It's been more than 8 months since I began on BuzzBlaze – and, today, I'm pleased to announce that we're finally ready to showcase our product to the public!
For those of you who don't know, BuzzBlaze is a social news aggregation website that allows users to discover and share content online. We want to redefine the way people consume media online by providing the best news reading experience on the internet – on one elegant interface.
Unlike many other social news readers (or RSS readers), we've built BuzzBlaze to be inherently social – we want to empower people to be content curators and allow people to easily find out what their friends are reading.
Along with my co-founder Tony Chen, we have worked extremely hard to get to this stage. It's been a long journey but it's only the beginning. We've already begun developing Version 2.0 and have greater things to come that we can't wait to show you!
Over the coming weeks, we'll begin rolling out private beta invites. There are still some minor bugs (hence, beta) and we hope this transition will help iron these out.
But rather than having to sign up on the waiting list, I've decided to give out exclusive invites – just to my subscribers. You can sign up through this link:
Click Here To Sign Up For Private Beta
Let me know what you think and send us your feedbacks!
I've also attached more screenshots below for you guys to check out. Enjoy: