October 20, 2010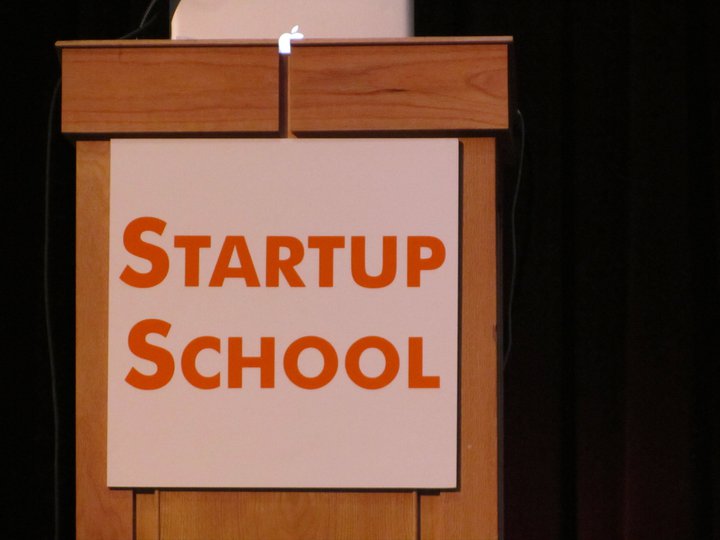 I went to Startup School last Saturday which was hosted by Y-Combinator and BASES as they happen to be at Stanford. It was by far the best event I've ever attended so far with so many great speakers and attendees.
I literally had the best seat in the house (front row, dead center) and that was because I was a BASES member/volunteer so we had two rows of seats reserved which was pretty cool. While I was helping out with giving out with registering the attendees, I managed to take a quick photo of Mark Zuckerberg's name tag: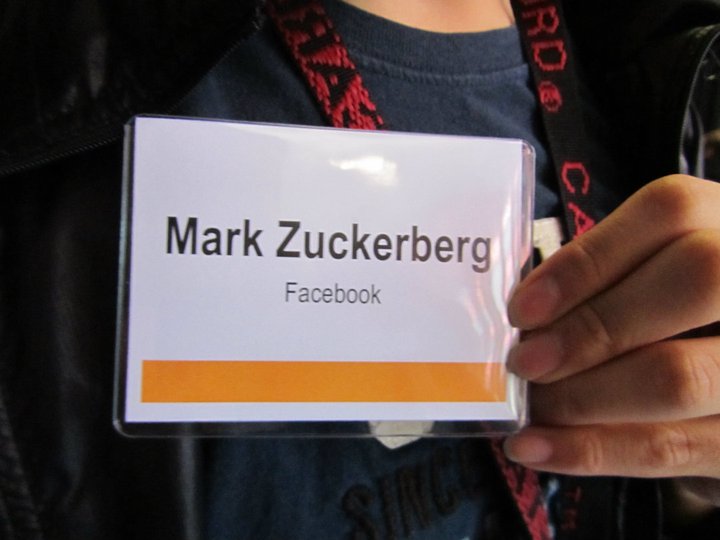 One main theme that was obvious throughout all the talks was that the team and execution was far more important. Rarely did they talk about how to come up with the killer "idea". Here's a quick summary of what I learned:
Andy Bechtolsheim
Founder of Sun Microsystems – Andy mainly just talked about the importance of innovation and gave us some cool stats on how much companies spend on their R&D. It turns out Apple – widely regarded as the most innovative company – was the company that spent the least amount on R&D based on the percentage over their profit.
Paul Graham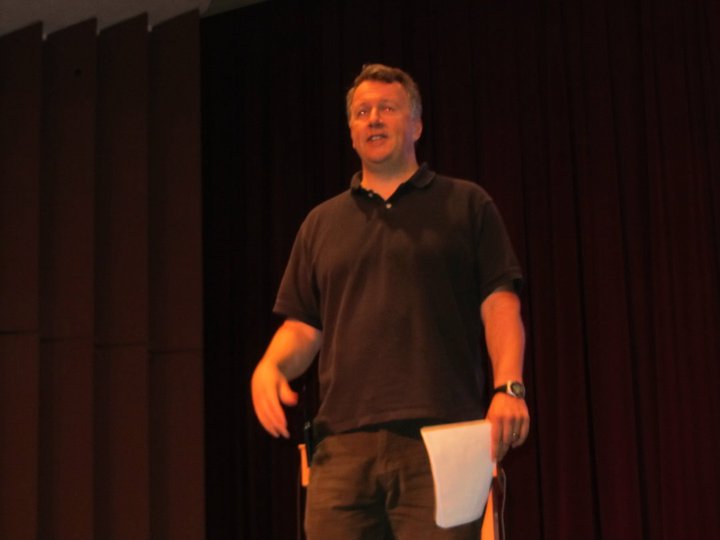 Founder of Y-Combinator – Paul was definitely one of my favorite speakers of the day and talked about the current state of the VC vs Angel vs Super Angel market, why there are super high valuations and how founders can take advantage of that.
Andrew Mason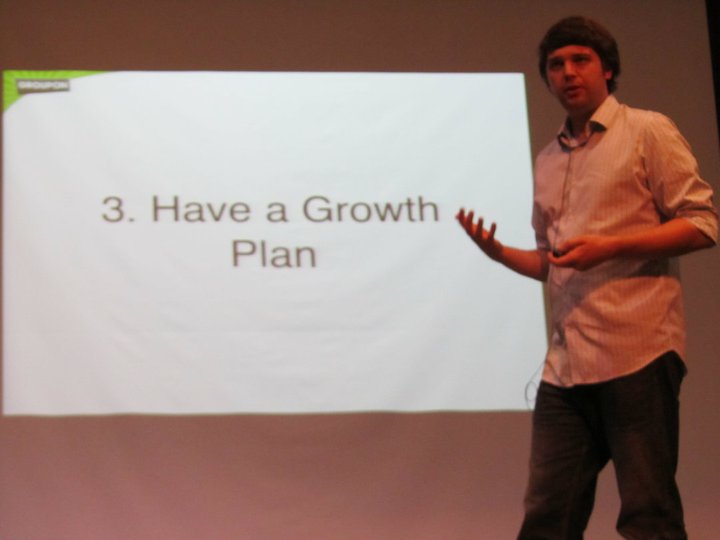 Founder of Groupon – Andrew basically talked about the failure of thepoint.com and how that evolved into Groupon. His six keys were basically:
You're building a tool, not a piece of art. Don't be blinded by vision
Recognize and embrace your constraints
Have a growth plan
The best tools aren't always that cool
You'll probably fail
Quit now
Reid Hoffman
(I didn't take a photo…) Founder of Linkedin – Reid basically just talked about how to take an idea/product to market and get users on board. And make sure your competition sucks.
Ron Conway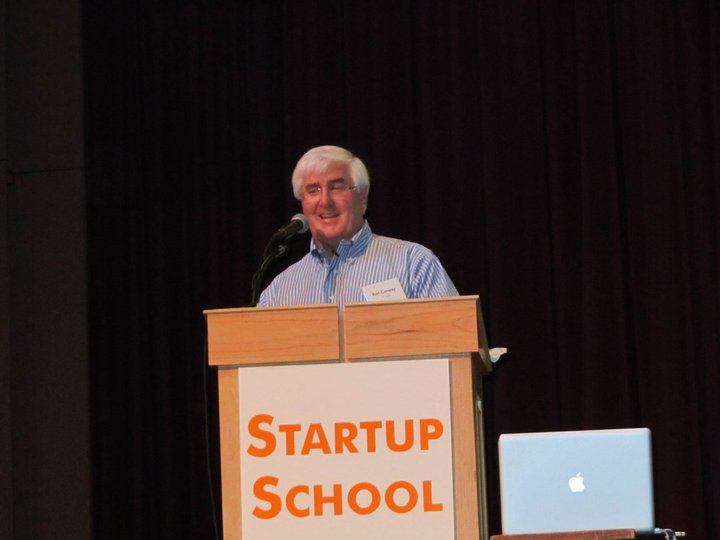 Godfather of Angel Investing – Ron was brilliant. His speech was basically the story of how he met the founders of Google, Facebook, Twitter and Napster – and at the same time bashing the movie "The Social Network" and how it was nothing like the Zuckerberg he met five years ago. He kept on emphasizing how those people were exactly like us and if they can do it, anybody can do it. Having read "Outliers" by Malcolm Gladwell, I don't exactly buy that. But still, the stories were pretty fascinating.
Dalton Caldwell
(Didn't take a photo) Founder of Imeem – Not much to talk about here. Basically just bashed the heck out of why you shouldn't start a music startup.
Adam D'Angelo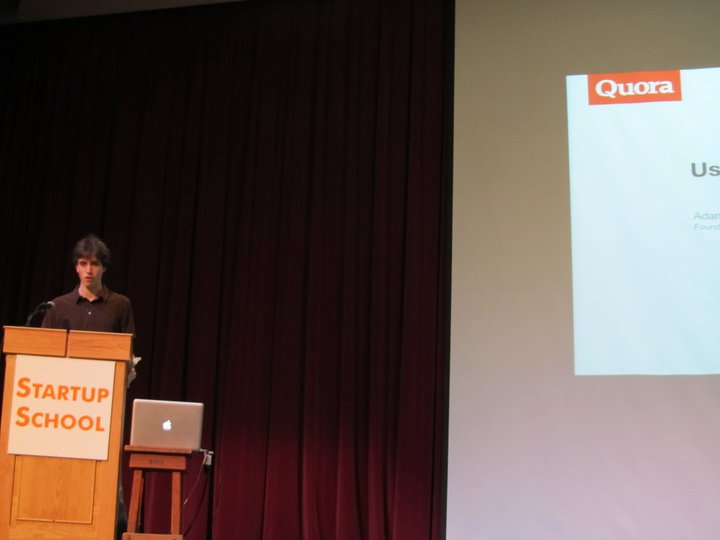 Founder of Quora – Adam talked about the early days at Facebook and why he started Quora. The best quote I got out of was "It's okay if something doesn't scale if it strengthens your position".
Mark Zuckerberg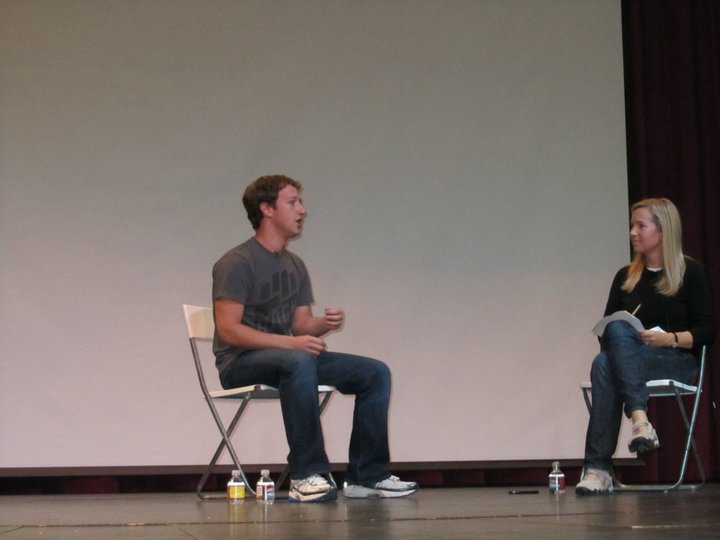 Obviously, this was the highlight of the event. Mark was surprisingly outgoing, funny and very confident – his public speaking has definitely improved drastically compared to two years ago. He made a few remarks about "The Social Network" and how the movie got random details such as the shirt and fleece he was wearing exactly right. He said Facebook buy companies because of the people, not the company.
But the most interesting part came during the Q&A where he was asked how Facebook was going to break into the Chinese market. While Facebook aims to be open and transparent, Mark talked about how you should respect local cultures and that Facebook was not about spreading American values. His plan is to first focus on the other markets such as Russia, where western companies have also struggled. So if Facebook can prove it can be the first American company to succeed in Russia, then hopefully they can convince China.
Unfortunately, I missed Tom Preston-Werner (founder of GitHub) and Brian Chesky (founder of Air BnB) due to numerous reasons…
But anyways, during the breaks and afterwards, I had the chance to "chill" with some of the attendees outside: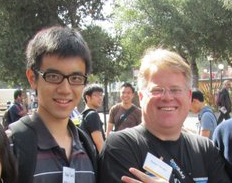 Robert "Scobleizer" Scoble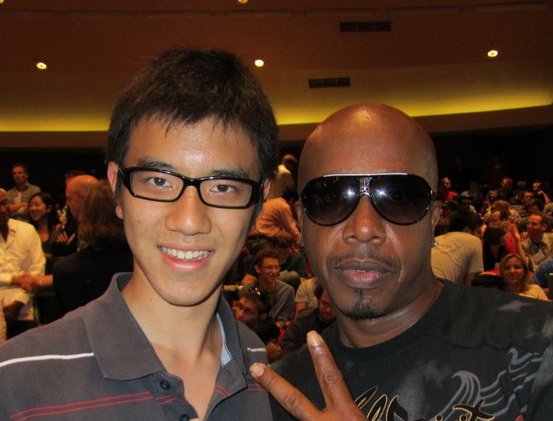 MC Hammer
And of course…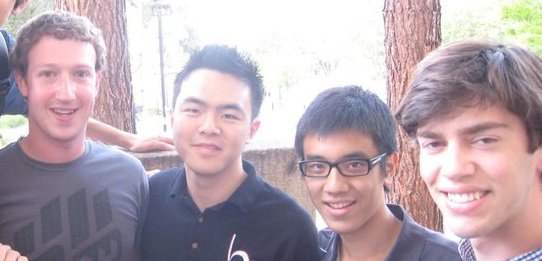 Mark Zuckerberg!
Startup School was an awesome experience. Hopefully there will be more cool tech events comining up in Stanford! If you get the chance, definitely go. It's the best way to meet new people.